Upcoming Events and Programs:
Updated Covid-19 Information: Sunday School, Youth Group, Confirmation
Here is the current status of our gatherings as far as meeting in person and online. (Updated February 14, 2021)
Youth Group: I am happy to announce that we are going back in person on Monday. Masks are strongly encouraged and supplies like hand sanitizer will be readily available to help stay healthy.
Confirmation: Confirmation class will be continuing with a hybrid model to ensure that all eligible students will be able to participate. We meet on Sunday evenings at 7pm in pastor's office in person, but I will also be having a zoom option available for students who are not comfortable with in-person gathering or are more susceptible to catching the virus. For those that do meet in person, a face mask will be required. I am happy to say that we are offering in-person class for those willing to come.
Sunday School: Sunday school is going to be quite different for the beginning of the year as well. We will be meeting as family units in the Sanctuary Sunday mornings at 11:00 am. Keeping families together and physically distanced throughout the sanctuary should help minimize risk factors. Masks will be required for this time as well. In addition to these precautions, the Sunday School hour will be live streamed as well similar to the church service. These videos will also be made available online at the church website as well as the churches youtube channel.
These plans are not the ideal, and they are temporary until we can get back to meeting together without restrictions. However, until that time, we are doing our best to serve our students, parents, and families through this challenging time. Don't hesitate to reach out with questions, comments, or suggestions.
-Jordan
March 23rd-May 1: Join us for our current youth devotional
Let's face it, despite having all of the time-saving devices that we have in our homes and lives, we find ourselves to be busier than ever. For these next 40 days, I want to invite you to join with me on a devotional journey that will direct our minds and hearts to rest. Instead of feeling guilty to rest, we should acknowledge God's good gift in rest and see it as an opportunity for us to unplug from the madness around us and to "be still and know that [He is] God". To join us (at any time on this journey) just click the image on the left to access the devotional.
April 17th: The Board Room Game Night
The Board Room will be running from 6:30 to 8:30(ish) on this night.
"The Board Room" which kicked off on March 6th, is a monthly board game night at Hope. While we do have lots of fun together laughing, scheming, and participating in other board game revelry, our larger aim with this event is for this to be a tool for outreach to the community.  Once we get a regular pace going, my hope is to begin to invite others from surrounding neighborhoods to join us in some fun evenings of friendly gaming. This can provide a great atmosphere for building relationships with people from the community and can lead to conversations about Jesus. The way of evangelism has shifted with the modern times. One concert, one door knocking, or leaving a non-descript tract are not the primary or most effective way to reach hearts. We have been operating with the model that the best way to lead someone to Jesus is get them to church and have the pastor share the Gospel with them. What is more impactful though is to share the good news of Jesus with our own lives in word, deed, and by prayers in the context of relationship. We hope you can join us on these evenings for fun, but also for our mission.
June 5th: Family Paintball Outing
We are heading out for a family fun adventure on June 5th to the Wildman Adventure Resort in Niagra Wi. The paintball playing will last from 2.5 to 3 hours and all of the supplies will be provided (Gun, mask, vest, 400 paintballs) for a cost of $50. This is available to students who are 12 years old an up and for some adventerous parents (Parents will get a special deal…contact Jordan for more info). We currently have 20 spots reserved but may possibly be able to add more if there is more interest. Medical release forms will be required to participate.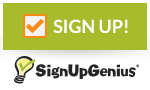 July 3-11: FLY Convention (POSTPONED)
Much has changed in the last weeks concerning our planning for the FLY Convention. The FLY Committee recently announced that through ongoing conversations with the YMCA staff and various churches, it became clear that the YMCA was not able to guarantee that they could host our whole group this summer due to ongoing state restrictions and future projections. All parties involved agreed that the best decision going forward was to push back the convention until 2023 where "restored" will have a whole new meaning. More information is available in the following video. Please don't hesitate to ask any questions and I will try to do what I can to answer them for you.

All Year Monday Nights: Youth Group

For the 2020-2021 school year, we are going to be studying our way through the books of 1 Corinthians and Jude in addition to several classes that will explore current culture/media trends, service opportunities, and staying sharp with our Apologetics classes.
Youth group is open to students in 6th through 12th grades and runs from 6:30 to 8:00 PM. We are currently meeting in the sanctuary due to Covid restrictions. Also, a great leadership opportunity for our High School students is available in our student leadership team. Contact Jordan if you are interested and would like an application.
Be sure to have a current Medical Release form on file! They are required for participation in offsite events. Click the button above to download or print the pdf file.
Do you find yourself really wanting to go to an event but you just can't afford it? Don't let money be the only thing keeping you from what God may have for you. Take the time to download the form and apply for a scholarship!
Be sure to stay up to date by subscribing to our texting/emailing service. Just click the appropriate button above to get to the correct sign up page, fill out the information, and let Jordan take care of the rest! (for your convenience, you can chose to sign up with your cell number or email) This will greatly help you stay up to date on events, weekly announcements, and special alerts like weather induced cancellations etc. Thanks for helping make communicating easier!
The links to the podcasts are available by first clicking the button which will bring you to a new page. Then, click on the "Podcast Options" title to download a document that has the title and link for each episode. As a reminder, the assignment is to pick an episode, listen to it, and write down some highlights of what you learned from it.